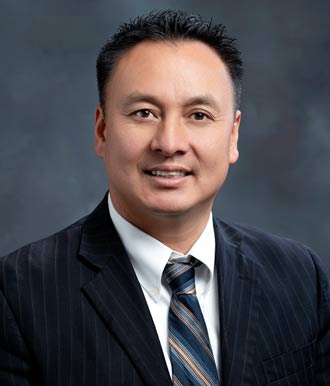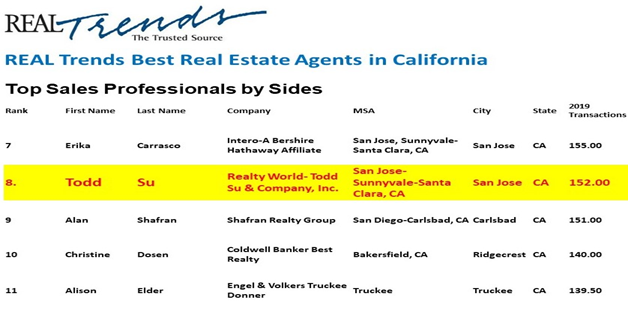 Todd Su is a self-made, award-winning entrepreneur, founder, thought leader and philanthropist with over 25 years of success in the modular home, real estate, commercial, business, hotel, and mortgage financing industries. Ranked a Real Trends Top 10 Realtor in California for the last 5 years, Todd is currently at the helm of 8 companies generating tens of millions annually including Realty World Todd Su and Company & Advantage Homes; the largest modular home dealer in the state of California. 
With the help of his wife and business partner Cindy Su, Todd Su is personally responsible for over an astonishing 6000 transaction sides closed in 24 years in business. Currently averaging over 300 transaction sides per year personally. Add in their companies and the jumps to almost 10k. 
Todd is committed and passionate about innovating and advocating affordable housing and he has been honored to lead and sit on the boards of the most respected industry associations including the Manufactured Housing Institute. A recognized industry expert, Todd has received countless awards.
Their accolades go far beyond business success because of the outstanding contributions Todd and Cindy have made to the community. It is these philanthropic and socially impactful endeavors that the couple consider most rewarding. A highlight for Todd was being personally recognized and honored twice with the City of San Jose's Community Honoree Award by San Jose Mayor Sam Liccardo and Councilman Tam Nguyen.  
Todd and his wife and business partner, Cindy, embrace the moniker, "The Couple that Cares" C-reativity A-uthenticity R-elatability E-mpathy S-haring. The pair gives back by rolling up their sleeves and contributing to causes such as housing for families in need, down payment assistance for U.S. Military Veterans, funding orphanages in Vietnam, building schools and more. 
A Vietnamese American, Todd was born and raised in San Jose, California where he and Cindy make their home with their two children Vincent and Victoria. In his free time, he enjoys spending time with his family and playing basketball, tennis, and golf.